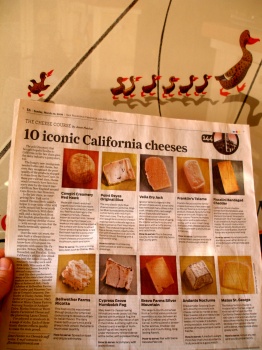 Newspapers have been having a hard time lately as you may have heard. Although I LOVE the tactile experience of reading printed papers, I'll admit that Kathy and I stopped subscribing to the San Francisco Chronicle about the time they stopped carrying the comic strip Zippy the Pinhead.  …In printed form, that is. we still go to SFGATE.com regularly to read the Chronicle's articles. I'm a huge newspaper fan, however, and know a lot about the history of newspaper's heydays. I'm perhaps the only person in my age group who knows who F.P.A. and Heywood Broun were… but I'm also afraid that one day people will forget who Herb Caen was (purveyor of three-dot journalism for the Bay Area)…
Um, Bryce; Cheese?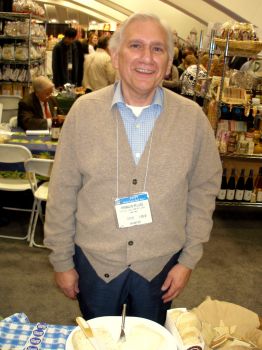 Sorry, "Inner-Cheese Voice", was just rambling as usual. What I wanted to lead up to, however, is that another reason to actually buy the Chronicle is to read "The Cheese Course" articles of Janet Fletcher. You may have noticed in the past that I often link Fletcher's articles about certain cheeses when I am either too lazy, or (more likely) too uninformed about them to write something as comprensive as Fletcher already has. As an author of several food books, and over 740 articles on cheese and food for the SF Chronicle [dating back as early as 1995 (if my sources are correct)], Janet Fletcher has been one of the best voices of cheese in California for years.


My hope is that San Francisco retains its printed newspaper, so that we can all actually hold the paper while reading Fletcher's "Cheese Course" articles. In case you missed her most recent article (Sunday, March 29th, 2009), "10 iconic California cheeses", well, I'm linking it here. Now for the challenge! How many of these cheeses have you had the pleasure to try? I was proud to realize that I have had them all (many times, in fact), but I am not trying to brag (or be pompous), the reason to try all of these cheeses (and hundreds upon hundreds of more wold-wide), is for the sheer joy of it. Don't let this year escape you without having the chance to try cheeses which are new or different for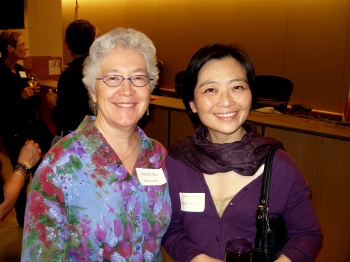 you. Whether it is one a day, a week, or one a month, this list of ten is an approachable place to start your own continuing journey of cheese. Read Fletcher's article, and below I'll also provide a few links to the cheeses and producers on this short list of ten cheeses. Whether you want to comment on just one, or all ten, come back here to use the comment section and share your thoughts!
Fiscalini Bandaged Cheddar