There were only a few meals over this past weekend which did not involve cheese [Kathy made some Rainbow Chard With Pancetta last night, Saturday we had some Belgian-style Fries at Frjtz in the Mission District, and even indulged  Saturday night (Sunday morning?) at 12:30am with Chicken & Waffles at Home of Chicken and Waffles over by Oakland's Jack London Square]… so much food, but fear not; there was cheese over the weekend too…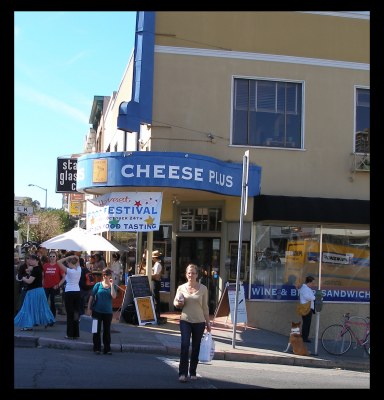 First off was the incredibly popular 5th Annual Fall Harvest Artisan Food Festival at Cheese Plus in San Francisco. All of the helpful employees, and the owner Ray,  were a good-natured blur as crowds of interested customers and on-lookers were trying samples of incredible cheeses and products. Yes, the California Artisan Cheese Guild (CACG) was aptly represented too, and since Kathy and I arrived a bit late, we missed the chance to once again enjoy samples of Sheena Davis' Delice de La Vallee. We DID learn from her, however, that 72 hours prior she opened a store! She was as busy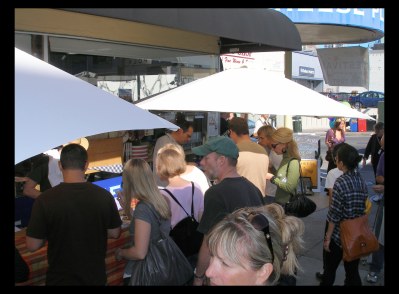 as everyone, so I didn't get details, but we promised one another to catch up soon, and yes, I'll blog about it as soon as Kathy and I make it out her way.
Naturally we couldn't leave Cheese Plus empty handed, I struggled not to buy too much, or let Kathy know just how much we had spent (although she had agreed with all of the cheesemonger's selections as well). Which cheeses? That'll be another blog posting, hopefully soon.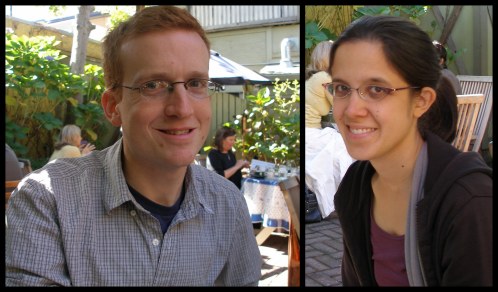 On Sunday we enjoyed an excellent brunch thanks to our good friends John and Kim in celebration of Kim's birthday. We went to a popular French bistro restaurant in Berkeley; La Note. La Note specializes in rustic Provençal meals, and does an excellent job with them. Quality, fresh ingredients, excellent atmosphere, an attentive, friendly wait staff and excellent meals.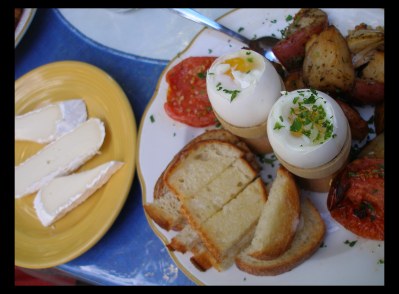 You can't please everyone all of the time, however, and La Note makes no claim of specializing in cheese. This doesn't mean that I haven't thoroughly enjoyed the meals that we have had there, I have, but it does mean that it is not the type of place I will go specifically for any kind of cheese dishes, for an emphasis on cheese, or cheese plates. The meal I ordered of soft-boiled eggs was prepared perfectly. Since the dish did not have cheese,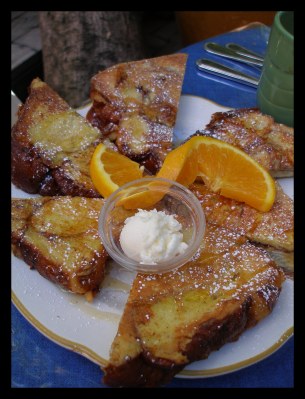 I ordered some on the side. The waitress was very helpful and accommodating; sides of cheese are not on the menu, but she had it prepared for me upon my request. When I enquired what type of Brie I was served, she did her best to find out, but ultimately did not have an answer (it was suggested that I e-mail the owner to ask, which I have, but too recently to have heard back yet). The Brie was served at refrigerator temperature, and it wasn't until the end of our leisurely brunch that it had warmed to a more appropriate room temperature (which is reccommended for a Brie's delicate flavors to be enjoyed).
The point? The point, I believe, is that it doesn't take much to bump things up an extra level, and this is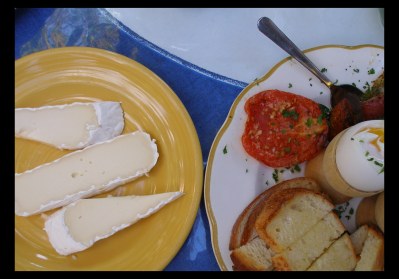 fairly easy when it comes to cheese. Whether as an individual or a restaurant, if you care enough, you can find some cheese, in your price range, which can/will make the grade and allow you and/or your guests to experience tastes which remind you how sweet it is to live life. Go and try a cheese new to you today!  If  you want to share what you've been enjoying, write in the comment section.